Gastric bougies / calibration tubes are medical devices used in certain surgical procedures involving the stomach.
BARI Calibration Bougies
Available in 34, 36, 38, 40 & 46 Fr. The tube allows for administration of meth-blue to check the integrity of the staple line is located at the distal end of the catheter where it is needed. The tube for administering meth-blue is 2mm in diameter. This means less wastage and administration at desired site and avoids any unintentional leakage.
Order BARI Calibration Bougies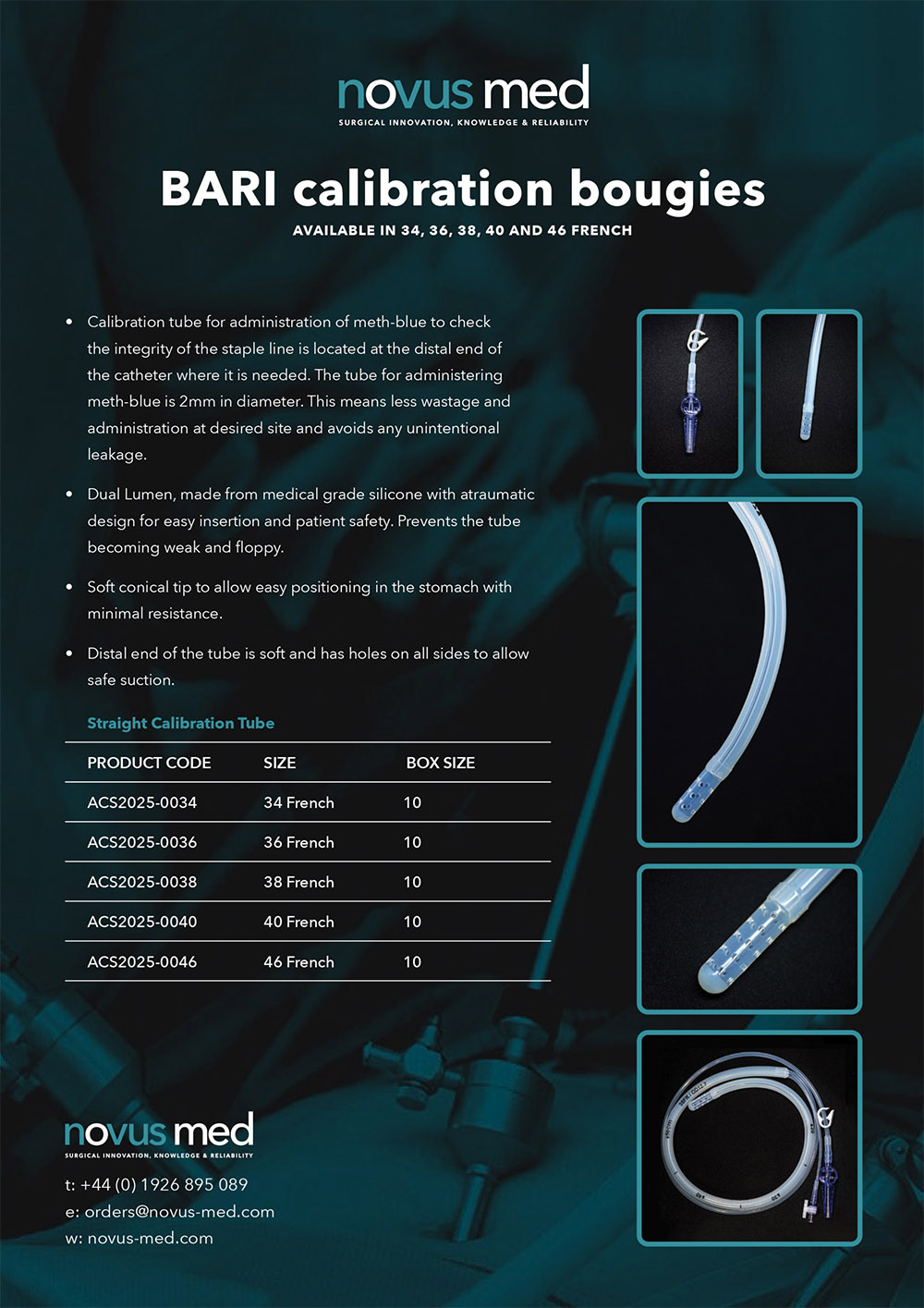 Download BARI Calibration Bougies PDF